How to Create a QR Code for your Screening Site
by Jake Donofrio
QR codes typically appear as peculiar graphics consisting of black squares and dots. You've most likely seen them in advertisements, on posters, or even in your own workplace. But what exactly are these strange squares capable of?  
What is a QR Code?
A QR code is a "quick response code". Similar to a barcode, it stores information and can be scanned with a mobile device. QR codes save time by taking you straight to a desired website link (URL). 
How Does it Work?
QR codes can be scanned using your cell phone's camera. Simply open your camera app and point at the QR code to scan it. You will then be directed to the website URL that has been associated with that code. It's that easy!  
How Can I Use it to Promote My Screening Site?
QR codes are a straightforward way to send individuals directly to your MindWise Screening Site. We recommend adding a QR code to printed posters, flyers, supplementary materials, product packaging and more to reach as many people as possible. Anyone who sees it can scan it – then immediately take an anonymous mental health screening.  
How to Create a QR Code
1. Select a QR Code generator – There are a variety of free sites that you can use, such as The QR Code Generator, GoQR, Shopify, and more. We like The QR Code Generator.
2. Grab the URL for your MindWise Screening Site – Login to the Online Screening Admin. Once you're in your account, click on Profile. There you should see your Screening Site URL.
3. Copy your Screening Site URL and paste it into the QR Code Generator. Make sure "URL" is selected as the file type.
4. Select "Static" or "Dynamic" for your QR code. A dynamic QR code allows you to edit the URL associated with the QR code in the future. If you're using the QR code to promote your screening site, you won't need to change the URL in the future, so Static works best.
5. Customize it – Some QR code generators give you the option to customize the size, shape, and color of your QR code. Feel free to add some flair, or to keep things simple.
6. Save the QR code- Download the QR code so it's saved, and you have access to it. Name your file and ensure "PNG" is chosen as the format when you save your code.
7. Test out your QR code- Make sure it scans! Grab your phone and open the camera app. Point the camera directly at your QR code and if it takes you to your screening site, it works.
8. Add the QR code to your marketing and promotional materials – Attach your QR code to everything possible such as printed posters, flyers, postcards, emails and more.
9. Analyze how it's working- Properly working QR codes will help lead individuals to your screening site. Also, take note of the feedback you receive- it might be necessary to redistribute the code in a different manner or redesign your QR code if you customized it.
QR codes are a convenient way to take your customer base exactly where you want them to go. They are easy to create, and even easier to use. Follow the simple steps listed above and create your own unique QR code promoting mental health screenings for everyday use or awareness days such as National Depression Screening Day. Get started today by scanning the QR code below which will take you to The QR Code Generator website.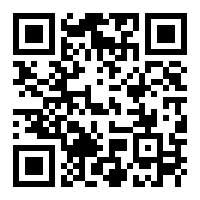 Some of the topics we cover can be difficult. For free and confidential support, call or text the Suicide & Crisis Lifeline at 988 or text the Crisis Text Line at 741741.
Want to Read More?
Check out more blog content on behavioral health, suicide prevention, and trauma-informed approaches.